Brain food

Some food nutrients are particularly important to brain health. Omega 3 fatty acids, for instance, have received much publicity in their link to depression and to diseases of the aging brain such as Alzheimer's Disease. Along with Omega 3 fatty acids at least six nutrients may cause depression as well if you are deficient in them: B-12, B-6, folate, iron, magnesium, and zinc. Foods highest in some combination of those nutrients are listed here (via Rebuild from Depression). This list is not exhaustive. The
Rebuild book
identifies over fifty foods high in these brain-building nutrients.


Beef liver
: Read more about the
vitamins and minerals in liver
and the
Omega-3 fatty acids in the liver
of a steer on grass versus grain.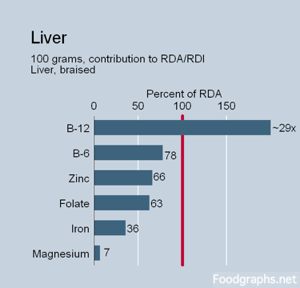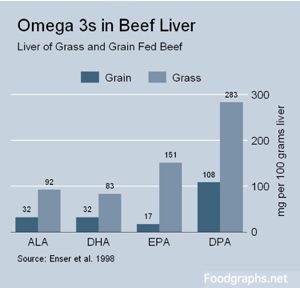 Lamb and clam
: Both of these meats are high in
brain-building nutrients
.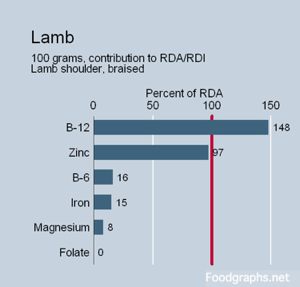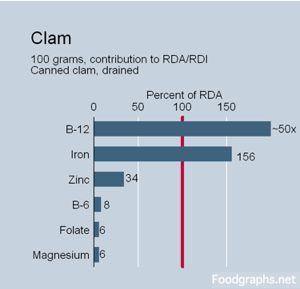 High iron foods
:
Iron deficiency is implicated in postpartum depression
. Below are
iron-rich foods
.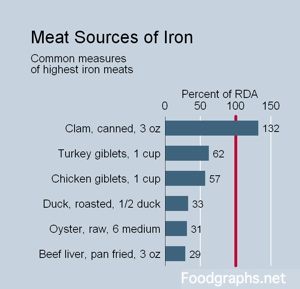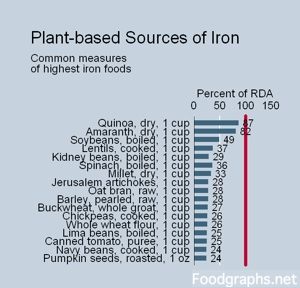 High magnesium foods
: Low levels of magnesium have been found in the cerebral-spinal fluid of suicide victims. Read about
magnesium and depression
.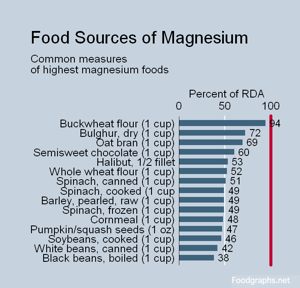 Omega 3 in seafood
: Seafood is the best source of Omega 3 fatty acids. Read more about
seafood and Omega 3 fatty acids
.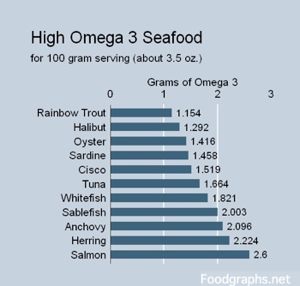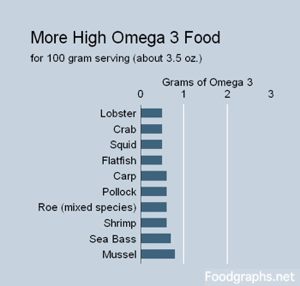 Graph use
Graphs on this site hold a Creative Commons license and may be used on the Internet with proper attribution. Link back to this page, to the FoodGraphs.net website, or to the original article (if applicable).